I'm going through one of those periods where I'm just tired of my body hurting.
This is one of those offhand remarks that makes fellow painiacs nod understandingly, offer a kind look or emoji, and move on, but it makes normal (-ish) people with good social skills cringe and stops the conversation in its tracks.
I don't want to make nice people cringe, and I don't want to kill the conversation. I was recently reminded how hard it can be to avoid that while answering "how are you/what have you been doing" with any honesty. In fact, I find myself talking about most of the past 20 years in terms of not getting dead.
I think that's a hoot, because it's so improbable and so much against my initial setup and programming. (I have a truly dreadful hangman's humor.)
Needless to say, most people think it just sounds grim.
My setup and programming
I'm the offspring of a diplomat and a working artist, well-traveled and extremely well-educated, Seven Sisters undergrad… until I went off-road and became something totally bourgeois and practical (a registered nurse) and, when my immune system conked out for no apparent reason, went on to become something nouveau and nerdy (a writer documenting high-end programming software.)
It was a sweet setup: good brain, strong body, great start to a useful life, good plan B when plan A failed.
Eventually, this promising start led (via surgical complications, neurological disruption, extensive worker's comp and SSDI abuses, failures of care and denials of treatment, tediously protracted near-death experiences — a term I'm longing to refine — and years so close to utter destitution I refused to look at dumpsters because I knew I was not far from winding up in 2 or 3 of them simultaneously, like the other invisibly disabled woman of my age, build, and coloring who landed on the streets of Oakland) to my utter destruction as a professional entity.
That was definitely not in any of the scripts my life was supposed to follow!
My childhood friends now have their own businesses, pocket palaces, successful careers in the arts (most), policy/diplomacy/public service (some), and STEM (a few), and in raising children with little concern for whether they can feed them. I'm deeply relieved and happy for them, while realizing that my own life-path got so completely hijacked I have no idea what I'd be doing if it hadn't been for this.
I bet I'd be complaining more, but I'd be doing more too. I wouldn't be hurting this much for decades, if ever, and even then, only if I had terminal cancer.
Which brings us to a key point: to discriminate against the disabled is to discriminate against your future self. We're all getting older; with more lifespan come more proofs of mortality, which include reductions of function, stamina, mobility, and even memory and reasoning.
These, folks, are disabilities, and either they will happen to you or you will be a premature death statistic. There's no third option.
This is why, when you discriminate against the disabled, you discriminate against your future self — and all those you love.
I wish legislators had the humility to remember that. Perhaps you'll remind them… Find yours at www.usa.gov.
Where was I? Oh yes.
Pathetic? No.
How do I talk about the last 20 years, especially the last 15, with a person who hasn't spent an appreciable part of life dancing with Death and occasionally taking the lead?
How can I convey how incredibly marvelous it is to have a minimum of 2 functional hours — consecutive hours! That's thrilling! — nearly every single day? And yet, I used to work 10 or 12 hours at at time for preference because I loved immersing myself in the work.
In comparison to that, isn't 2 hours pathetic? Especially because I did very demanding work, and 2 hours of noodling around in the yard or walking around downtown really doesn't compare.
It makes me realize how long it's been since I even thought about the razor-wire-bound memories of "how I used to be" and "what I used to do."
I compare only as far back to 2008-2012, the pit of the pit, the nadir of my existence.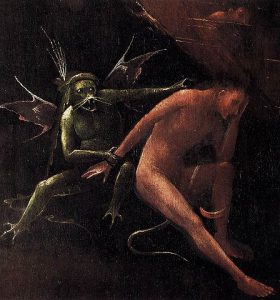 Compared to that, I'm fantastic! Being fantastic is a great thought!
Being at maybe 10% of my youthful vigor is actually amazing, because during that time, I went from being so close to dead it took 25 to 30 minutes to drag myself, fist over fist, all 6 feet from my bed to the other end of the settee, to feed the cat in the morning. I think that level of function (or nonfunction) is a percentage of my youthful vigor that's several digits to the right of the decimal. It felt like a negative number, that's all I can say for sure.
There's nothing I can do about the past, only the future. That's not pathetic, it's just life.
Actually, I feel that way about most of this chronic-illness gig. It's not pathetic, it's just life.
The power of "use it or lose it" as a tool under your control
The trick to living with chronic illness is twofold:
 Figure out what it takes to manage your illness without letting it take up all your focus. It does not belong in center stage, or not often anyway. Life belongs in center stage. Figure out how to make it so.
 Figure out how to have a routine, some sort of rational approach to every day. It's all too easy to lie back and let the world go by. Speaking as an old nurse, I know the immovable truth of the old adage, "use it or lose it." Having a routine stabilizes the body's coping mechanisms; knowing what to expect soothes the central nervous system and simplifies healing. So, make a routine; decide what happens next. Make yourself do things, alternating activity and rest. Use your body, use your mind, rest, then use different aspects of your body, different aspects of your mind, rest, and so on.
These two strategies allow me to make more room, more time, and have more attention, for joy.
Joy is not a luxury; it's essential to proper function.
The gut, brain, immunity, everything, are worse off when there is no room for joy. Whether I can appreciate my partner, the sunshine, a lolcat, whatever, I grab each opportunity for a shot of delight. I call those bursts of joy "brain juice", because they boost useful neurotransmitter patterns and, cumulatively, reduce my pain and improve my function.
Bit by bit, even as age creeps up and new issues arise, I find myself better and better able to make use of what I still have. In fact, over the last year, with safety and sanity finally framing my existence, I've regained an amazing amount of function. I'm so pleased! (Oo! More brain juice!)
I still don't know how to explain this to a normally healthy person without sounding like something from another realm of existence.
Different is probably fine
Perhaps I am from another realm of existence.
I'm certainly from another realm of experience; longstanding profound illness is special like that.
Perhaps I simply need to get over this idea that, just because I'm back home or just because I'm talking to someone who knew me when I was an arrogant young jerk and saw beyond that to someone worth liking, I should fit in with them.
Perhaps I should have more faith in myself to be interesting and likeable enough to shine through even the CRPS. I clearly shone through the old arrogance and jerkiness, somehow.
I'm far less confident, eloquent (in person), and humorous — at least, less intentionally humorous — than I was in my 20s or 30s, but I'm a whole lot more confident, eloquent, and (occasionally intentionally) humorous than I was a few years ago.
So, I need to remember to keep my focus relevant, and not think too far back.
Emotional boundaries: My pain shouldn't be your pain
There's a trick to disclosing without wounding, even when what you're disclosing is tremendously difficult. Good boundaries are key.
You may have noticed… people tend to pull away from pain. It's an ancient reaction that happens in the most primitive parts of our central nervous systems. That means, when we're too raw about our pain, others may pull away from us because that primitive response combines with their emotions around pain, and our pain makes them hurt emotionally.
I remember how I used to open with the idea that my pain is my pain and others don't need to imagine it or take it on.
This approach of "it's not your pain, so let it go" frees many people up to re-engage from a rational distance which works for both of us. It's important to give others the distance they need, because then they don't feel a need to pull back further to protect themselves, and can stay in contact. They don't feel driven to pull away from all that pain.
Each of us, well or ill, has to carry our own load, and really isn't equipped to take on others' loads as well. I try to remember that and respect the loads of others. It usually works out well.
Come to think of it, it's essential to relationship maintenance.
Taking it on vs. bearing witness
When I was a nurse, I dealt with harrowing human experiences all the time. I could handle it with real care, and go back next day and do it all again, because I was clear that my load was my load and their load was their load, and the most healing and empowering thing to do for another person is to bear witness to their struggle without trying to take over. The one with the struggle is the one best qualified to find their best solutions; having that implicit faith in them, I found, is tremendously powerful.
For those of us in dreadful situations, we don't get to choose the reaction others have to our struggles. All we can do is try to back-lead, essentially, guiding them tactfully to a more comfortable position.
Allowing well-intended people to bear witness in a safe way is a natural outlet for the sympathy and compassion evoked in decent people. Letting them get sucked into the awfulness doesn't help anyone.
Put that way, it's a lot more clear to me. It's another form of radical presence/radical acceptance, a mental tool which boils down to, "Things may suck right now, but here I am, it is what it is, and this will pass." Try it — you'll be amazed how much mental energy it frees up.
The approach for discussing my illness with others may go more like, "It sucked then and it sucks now, but the worst suckage is behind me, it gave me great opportunities for growth and I took 'em. At this point, I'm better at looking ahead than looking behind, and hey, I've got interesting projects going…"
So, first I should clarify the needful boundary between my personal load and the rest of the world, and then I can discuss all this with some detachment from the gluey-ness of remembered distress, unbelievable losses, and intransigent pain, and best of all I can point the conversation towards something much more positive.
I'm still not sure exactly how to do that, but I'll practice.
I'm definitely better at looking ahead!
Well, I don't know about you, but I feel a lot better about this already. I'm grateful for your company as I figure out my rubric for yet another tricky twist of the Rubik's cube of life.