I'm writing a retrospective, looking over the past year. It's one good way to get my head out of the muddled present.


It's gratifying to see how I've matured as a writer. Most of my posts this year have been solid, practical, and reasonably well-put. I don't say that as a matter of ego (much), but as a matter of professionalism: if I'm going to be doing this, I should be doing a good job! I'm constantly trying to improve. There is always room for improvement, a fact which I find intriguing more than frustrating.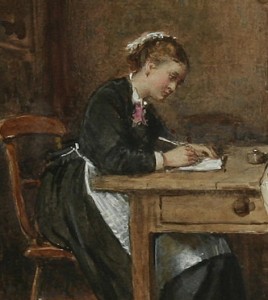 The arc of 2013 was interesting: started off very rough, so rough I had to completely revamp my pain rating scale to ignore the question of pain, and go straight to the question of function. And even that was pretty iffy. In retrospect, it was actually pathetic.
I got reacquainted with my body and, of course, my mind, with considerable help from a capable team at the University of Southern California. I felt like I missed a lot of the "coursework", so to speak, because my cognitive function was so horribly screwy. (In fact, I had recurring nightmares about finding myself in school partway through the term, with no idea what my schedule was and not even knowing what classes I was taking, certain only that I was doomed to failure.)


Identifying my screwy cognitive function (or rather, dysfunction) as, basically, "acquired ADD" and treating it accordingly allowed me to play some catch-up after the fact.
I moved out of the LA area and in with my beloved – at last! – and rediscovered fresh air and sunshine, which is a great help with the body and mind, I find.


I worked on what I had learned at USC, (here's one and here's another example of using those mental tricks) and, in parallel, I worked with my lawyer on closing and settling my work injury case. (I wasn't able to discuss that at the time, as it was an open legal issue. Now, it's not. That's what we call foreshadowing 🙂 )
To my consummate relief and delight, we succeeded in crafting an offer that was acceptable to all parties, and we finally closed the legal aspect of this case – after almost exactly 14 years since my first injury, 12/1999.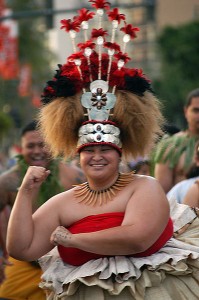 Last week, for the first time, I was able to get my medication without needing anyone's approval. That was a great day.
We have another move coming up in a couple of months, and the idea is to go where I can get all the massage, acupuncture, and chiropracty I need. It's a much shorter commute to LA, which, I hope, will mean shorter recovery times from those trips.
Moreover, now that I don't have to argue about my care, I plan to go back to "class" and try to recapture some of what I missed in 2013.
2013 was a lot of hard work, but a lot less brutal than many of its predecessors.
From where I stand, 2014 looks like it's going to be a lot of work too, but I sincerely hope – I almost expect – to be considerably stronger at the end of it. We shall see.
Happy and painless 2014, with hopes for full remission and possibly total healing for us all! Hey, I dream big 🙂


Postscript:
My partner is becoming better acquainted with what this disease does to me. He wants backup.
I know of two of my compatriots who've died of CRPS this week, people I was acquainted with online. The world is poorer without them.


So, what with one thing and another, and despite the absurd snafus involved so far, it's time to finish up my will and legally establish a durable power of attorney for healthcare. Unless I achieve complete remission, I expect my death (hopefully long since) to be attributed to this disease. My executrix knows, and I trust her to see to it. CRPS is deadly, and it doesn't get nearly enough credit for that.
If you haven't already done so, I encourage you to take care of these things, too. It's very freeing, and the conversations you have around it can be useful beyond themselves.
Being better prepared for these brutal and terminal issues frees up a lot of energy for living and enjoying it. Really 🙂