I've often remarked that one of the really SPECIAL things about CRPS is the way it essentially "re-traumatizes" the brain: in many ways, it duplicates what happens to the brain when horrific things happen — car accidents, war, etc.
This is why we tend to be a leeeeeetle intense at times, and why those of us who survive it long-term become Jedi masters about managing how we appear to feel and how we manage how we really feel.
A key component, as many of you are well aware, is helping yourself find and develop the tools that let your brain process the endless hurt, integrate useful lessons, and release the bitterness, day by day by day. 
This is where a regular inner practice comes in handy. I'm sure there's something most of y'all have got going, possibly related to CBT or DBT or mindfulness, for anxiety, grounding and self-calming; these are great tools. To strengthen yourself further and create more resiliency, try taking that to the next level in some way.
Here are some tools from my life and from survivor workshops and so forth. Individually, they're amazing. Together, they're mutually reinforcing and geometrically powerful. They are:
Free writing
Journaling (not the same thing at all)
Disciplined movement
Some kind of meditation
1. Set a timer or page-count. If possible, use paper and pen rather than keyboard.
2. Once you start, just keep the pen moving forward, no crossings out or edits, just keep the pen moving forward. 
> This does something important, which we don't really have language for but which is absolutely primitive-brain-supportive, that helps de-sting one's thoughts and experiences.
> Start as short or long as you think it would be successful to do, and go from there. Time spent doing free-writing is never wasted, but running around and art are good too.
> Walk away and do something physical or practical afterwards.
>> Take at least 2 hours before coming back for another round. The brain needs the integration-rest-time, for this to work.
> If you leave out any of these points, then you're journalling, which is also great, but it's a totally different strategy as far as the brain/mind/emotional landscape is concerned.
This technique is particularly useful after school, after a big incident when the feelings have calmed down but the mind is still recovering, or before starting a big project.
1. Put it outside the head and onto a physical medium.
> Journaling can be written, drawn, painted, danced (if filmed), sculpted, photographed, montaged, whatever. Out of the head and onto/into a physical medium.
> We journal for ourselves alone. The writing, pictures, even the dance footage, are not for showing. They might be shown later, after the period of life has passed, but that's not the point. More commonly, they lay the groundwork for exponentially better art that's made later.
> Keep them close, where they can be consulted by the one who did them. Nobody else is involved.
> Journaling exteriorizes and preserves our thoughts/feelings/subjectivity so they get less "gluey" and less scatty and become easier to handle.
> Looking over a period of life's journals can be a great way to shine a Klieg Light of God on things, and free you up to make great changes quickly.
> It's compost. Don't expect it to be sweet or glorious, just let it compost. It pays off over time.
C. Disciplined movement
Of any sort: dance (Traditional, hip hop, jazz, modern, square, anything), t'ai chi, yoga, playing drums, gymnastics, long-distance running, group sports (plenty of opportunities for seeing both useful and silly ways to handle conflict), canoeing, sailing, etc.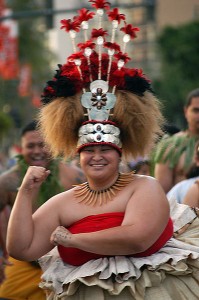 > This literally helps organize the brain, especially a growing brain, most especially that of an intelligent child.
> It also helps regulate neurotransmitters to a healthier balance.
> The body working under specific direction of the brain is enormously neuro-protective and re-balancing. Nothing else works half as well for the brain, the mind, the feelings, and the immune and digestive systems, as disciplined movement. Its value simply can't be overstated.
D. Meditation
It seems most useful to have a couple of different kinds of meditation, so if you're not up to one, you can do the other, and the benefits are mutually reinforcing.
1. "Still" meditation is mostly based on breathing with attention, and once that gets more natural, there are progressive layers of using attention & breathing to strengthen, stabilize, and regulate inner life and responses to outer events in life.
2. "Standing" and "Moving" meditations are often easier than still meditation when it's harder to focus. The posture and/or movement provides a way into the meditative state.  Also, it qualifies as "disciplined movement." Two-fer!
> Different methods of "still" meditation only become interesting once you're generally pretty comfortable with sitting and breathing, and being able to put your attention on some place in your breathing path and just rest it there. (Feeling the air come in at the tip of your nose. Feel it come down to 2″ above your navel. Or rest your attention on any place in between. I love the feeling of it moving in my lungs, so that's where I focus. My mom focuses on the tip of her nose. Just pick one and learn to rest your attention there — with a naturally-upwelling calm delight, yum! — while breathing.)
> Set a timer, and respect it — just like with Free Writing. For that period of time, all you have to do is the meditation, of whatever kind. It's okay if it's boring. It's okay if it's frightening — you're actually safe and okay, and it's okay to breathe through the feelings and let the time pass. The timer is your safety net. Remember that it takes about 5 minutes before and after meditating to transition, and that's okay too.
> "Standing" and "Moving" meditations come in millions of styles and schools. These include yoga (hot, cold, slow, fast, many schools!), t'ai chi, qi gong (thousands of schools), judo (those who engage in judo are referred to as "playing" rather than "fighting" judo — it was my first martial art; surprised?), aikido, Shaolin — in fact, any martial art with a great teacher… and of course these come in styles relevant to the countries in which each particular school originated — Japan, Okinawa (my Dad's karate style), China, Tibet, India, even France (savate) and Brazil (capoeira)… lots to choose from.
I've found that most more-detailed techniques of managing and clarifying thoughts, feelings, and decisions are basically variations or elaborations of these 4 core strategies. Play around and find what works for you.
I copied this from a comment I wrote on social media. So many of us need reminding, especially me. I'm so frightened and overwhelmed myself, I want to put this info where I can grab it quick.
Off to set a timer and do some t'ai chi.