After breaking my own heart just before the holidays, and then lots of traveling and the sheer delight of swimming in the ocean of love I felt with my kin (lucky me!), and then coming back in once piece, and then a bumpy recovery period… my dopamine was pooped.
How do I know that? Simple. I lost touch with the usually easy-flowing sense of love for my nearest and dearest. I was not quite as interested in grabbing good moments to have some fun; I was drawn to sitting around, disaffected and lethargic. My mind was a bit fuzzy. It was pretty much impossible to control my impulses to buy things I didn't need, but felt a need for right at the moment.
Dopamine (among other things) is used to make decisions, control impulses, get interested in things, be motivated, and feel the pull of love or other desires.
I experimented years ago with precursors to neurotransmitters, because I was having a hard time convincing doctors that addressing the neurochemical impact of the disease might lessen the neurological effects of the disease.
I know, crazy stuff. Such a weirdo.
I'm taking an SNRI which mostly does a good job, but I've been doing this long enough that I don't want to crank up the meds as my first line of action. Meds are problematic, especially for me, so I keep them as a second or third line option, starting with less toxic options first.
I've learned that the meds need something to work on. Selective reuptake inhibitors basically affect the molecules that already exist; they can't make new molecules of serotonin, or norepinephrine, or whatever; they can only push the ones that already exist to work harder.
I like to make sure my reuptake inhibitors have something to work on, rather than just squeezing the last of the juice out of what few molecules are there. I still trust my body to make the neurotransmitters if they have the raw materials, so I listen to my cravings and supplement accordingly, giving them the raw materials to make more neurotransmitters.
Craving starch and fat and sugar is a good indicator that I need more serotonin, so I add 5-HTP to give myself a solid, measured dose of serotonin precursor. Craving sugar and having protein quench the urge, is usually a good hint that I need more dopamine, so I take some nice clean d,l phenylalanine.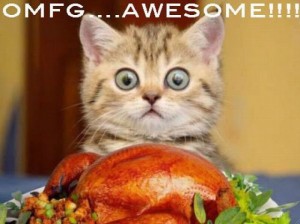 (Your mileage may vary, of course, but it turned out there was good, straightforward science behind these two simple self-checks.)
These are only two out of dozens of neurotransmitters, but they interrelate and often morph into each other sooner or later. So far, I've had good results with focusing on these two as the lynchpins of my neurochemical management.
Here's a metaphor that parallels the relationship between neurotransmitter meds and neurotransmitter precursors. You can crank up the volume all you want, but if there's nothing in the CD/MP3 player, most of what you'll get is just noise. Precursors are the music media. Meds can be the volume control.
I stopped taking d,l phenylalanine a couple months ago because I was doing great and really wanted to reduce the number of capsules I have to choke down. For awhile, I thought things were fine, but I'm not sure they actually were… I made some very silly decisions.
Phenylalanine, found in processed (smoked or dried) meats and well-aged cheese, as well as in certain artificially-sweetened drinks, is a key precursor for the dopamine/norepinephrine set of neurotransmitters. It has been found to suppress pain at the spinal root, too. It's used by some vets to help advanced arthritic pain in dogs.
My early experiments, when my neuro situation was getting bad, showed that 4 packets a day of that phenylalanine-rich artificial sweetener helped my mood and my pain noticeably. This persuaded my (slightly bemused) doctor to try me on SNRIs. Once I got onto the right SNRI, I'm happy to say I could get off the crazy chemical-sweetener version of the molecule. Suddenly the artificial sweetener stopped tasting good!
Anyway, to make a long story short ("Too late!"), I keep d,l phenylalanine on hand in case I need it for pain or brain. I started taking it a few days ago, in the morning, and I'm finally starting — starting! — to feel more human again. I started at a low-moderate dose, and gave it a few days to work its way in before reassessing.
I understand that many people shy away from these precursor supplements because medical conservatives don't trust their patients to pay attention and notice what makes things better or what makes things worse. That's often reasonable… when I was working as a nurse, 90% of my patients probably couldn't tell if their feet were on fire without looking first. Most people are really dissociated from our bodies.
Moreover, pain patients have every reason to be! When you spend most of your time in some degree of agony, it takes nerve, practice, and stubbornness to check in on yourself and make note of what you find, in order to screen out or screen in things that might be harming and helping. I have to say, I have found it well worth the effort, overall.
Also, surprisingly, it makes the pain less oppressive to look it straight in the eye once in awhile and say, "I see you. I see exactly what, and where, you are. You don't fool me. You are not my life. You are not my body or brain. You're just something that gets in the way, and I can usually work around you to some degree."
Now, here is the "caveat" part.
It is possible to over-crank your meds by cranking up the precursors; it is possible to generate too much serotonin or too much dopamine by taking too much in the way of purified precursors, and your meds will keep squeezing the most out of that excess. So yes, you need to be careful and pay attention if you're going to try this. Don't jump in blindly. Take some time to study up.
This is where your own research and self-awareness becomes pivotal. What will that look like? How will you handle it?
My first experience of serotonin syndrome came from an iatrogenic overdose of an SSRI. That was bad. But hey, I sure know what it feels like now! I back off on the precursor or med when I feel the slightest drift that way.
Personally, I normally cut back on the meds first, because they contribute more to the fogginess and confusion that makes life so sucky sometimes. This is how I handle it, because I am comfortable doing things like filing or nipping a bit off my pills to cut the dose down, and I know my body well enough to notice the effects.
Using these supplements appropriately — with all this awareness and empirical experiments on myself and so forth — has reduced the side effects from my meds while giving me much better pain control and a much pleasanter quality of life. That's a huge benefit. Huge. Definitely worth the effort.
If you're interested in doing this… be sure to research the possibilities; understand what the sources, benefits, and drawbacks can be; and learn to track your symptoms. When you feel comfortable trusting your mind to your knowledge and record-keeping skills, then experiment carefully to see what works for you.
I'm not going to patronize my readers by telling them not to take responsibility for their bodies and their knowledge base, but I'll gladly remind you — as I've recently reminded myself — to keep paying attention. Whatever mistakes you make are as much yours to deal with, as your successes are yours to celebrate. I wish you all success.
Naturally, it's a good idea to start small and work up until you notice an effect. These things rarely work instantly, so give it a few days in your system until you bump the dose up.
Just as with meds, go with M.E.D.: Minimum Effective Dose.
If you don't know your body pretty well, it can be hard to figure out what deficiency or excess you're dealing with. Most online definitions of these syndromes or toxicities discuss the extreme and life-threatening levels of toxicity, which are not helpful to those of us who are working out our supplementation and medication levels.
When I had serotonin syndrome, I simply didn't care if I had anything to eat or if my laundry — or my body — got washed. Nothing mattered. The peace was outstanding, but the situation was not compatible with long-term survival. I didn't have tachycardia, myoclonus, or tremors, and I only noticed my reactions were twitchy when my doctor did the knee-hammer thing.
This non-disastrous level of reaction matters, because this is where we have the chance to tune our levels and make our lives better instead of worse.
I took years to get to know my body's reactions, knowing the time would pass anyway and I might as well be wiser for it. So I learned to be mindful and careful, pay attention to myself and my body's signals, and do my homework on the foods and nutritional supplements I wanted to try. Everything has to make sense to me before I try it.
I don't much care if a bunch of overpaid idiots agree. I care what works for me.
Currently, I'm on 500 mg a day and am noticing an improvement, although it's a rather slow one. I now have a theory that my body can cache something in the chain between phenylalanine and dopamine, and the important thing to do is not to let that cache get too depleted. Once I'm back up to par, I may not need it all the time, but I need it often enough to keep my "backstock" up to par. Progress!
I'm going to go from once daily to twice daily on this phenylalanine, and once I get back to a tolerable baseline, go back down to once daily and stick to that at least through the winter. Then I'll reassess, yet again, as I normally do every 6 months or so, and consider going down to every other day or so.
One thing you'll discover in your research is why I use the d,l form of phenylalanine. Go on, check it out 🙂
Re-assessing meds and supplements a couple of times a year is just part of life now. Things change and I want to keep up! I can usually find an intelligent pharmacist to talk things over with, and those decades of tracking what happens to my body and mind serve me well when it's time to fiddle my supplements, so I can take as little as possible for the best effect.
It would be all too easy to take dozens of supplements, because this set of diseases wears so hard on the body's systems, from the intracellular organelles to the organs themselves — not to mention the nerves and circulation connecting it all. But that has its own pitfalls, in addition to the staggering expense. I stick to what works for me, and try to stay current on the theory of other things so I can give meaningful suggestions when people ask. Other people's bodies are different from mine, and what works for one may be no good to another; we all have to be our own, not mad scientists, but sane ones… an interesting challenge at the best of times.
Wishing you the best of the new year. I hope it's good to you.