This is one of several blog posts I drafted late last year and got distracted from.

This isn't the duckiest or most amusing one to read, but it's so important for so many that I'm posting it anyway. (My mother will probably want to give this one a miss.)

This level of fundamental-ness has a certain appeal in the depth of winter.
Fortunately for me, I don't have too much trouble with existential questions. At a certain point, when everything I thought defined me had been blasted away, and in my mind there was not a single structure left that held a fragment of my old self, and all I saw stretching away to the mental horizon was blasted mud and broken stone and shapeless lumps and rot… I asked myself, "None of 'me' is left. Who am I?" And I realized that something was standing there, doing the asking.
That was my answer: I'm what is left after everything has been blasted away. I'm the immanent awareness, unable to be seen or described, simply because only less-permanent things can be seen or described.
As I think about that last sentence, I realize why objects lost their fascination for me. It was weirdly easy to get rid of gorgeous and glorious things I could no longer afford to keep. A couple of them I still miss, like my old bedstead (birdseye maple, passed down from my grandmother), but very few.
Things did get worse for awhile, and only curiosity kept me alive. (I simply had to know how the story went.) It propelled me through the work of surviving when my body had failed.
Angels appeared just before it was too late — several times; my life was a solid group effort — and eventually I fled the area and got my disability check (yes they were related) and could afford to survive. I have some photos that seem ethereal still, I look so nearly gone, smiling back from the edge of the grave, happy I don't have to take that last step.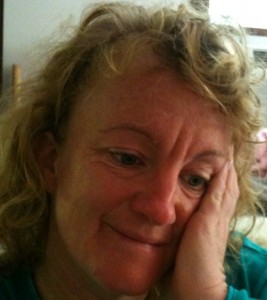 As usual, lately, I've wandered off-course.
My ability to track a tale (remember I survived the impossible because I had to see how the story went?) is enfeebled. It's barely tottering along on one of those cumbersome canes with 4 feet, too heavy to lift and too necessary to leave behind.
I grind to a halt in my post, forgetting what I started this for, but this time, I'm letting you in on the secret. This blog is not retired, and being incapacitated has not excused me before, as a flick back would show. Or even when I was blowing bubbles.
I'm approaching this winter with the determination that it will be different than the last, which was an endurance exercise — one that went on for 9 months, as Spring never sprung and my Summer was clouded by meningitis.
So far, I'm getting more physiotherapy, more outings, and even have a weekly pain group I meet with. The higher level of activity is key; because exercise is so important for healing and supporting the brain, I have to find ways to stay active, despite the obvious drawbacks for someone with roaring sensory and cardiovascular issues to leaving the house during a New England winter.
I'm pleased with that. Yay, me!
Now for the other part.
Too much exercise is poisonous, because I have a solid case of exercise intolerance. I can safely walk less than a mile, which really irritates me. It takes that long just to warm up!
Also, drawing and sketching is back to being hard work. For awhile there, sketches flew out from under my pencil like they'd been crowded in there too long. Now, it's stick figures with bad hair. I draw anyway now and then, because it's better to keep trying than to give up altogether.
I don't want to exercise too little or draw badly, but I do it anyway. Why? Because there's always an afterwards, and I still have to work on influencing an "afterwards" I want.
Meanwhile, as my ability to juggle logistics is holding ground, my ability to juggle language is slipping.
After I was a nurse, I was a writer. Before I was a nurse, I was a writer. I started calling myself a writer before the age of 10, and started rescuing and healing animals shortly after.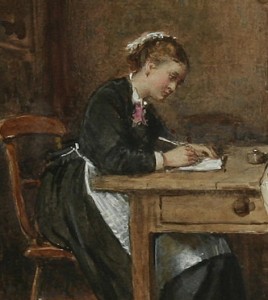 I'm crashing into the stupefying question: "What am I, if I'm not a writer?" I feel like nothing without that. I feel like an intrusive blob of snot on the face of the earth, out of purpose and out of place and not very pleasant to have around.
My immanent awareness looks on as my sense of self weeps helplessly. It is what it is. I am what I am… whatever that is. That will always be true, even as everything else changes.
Meanwhile, though my strength and endurance are rather better than I'd hoped, my blood pressure and pulse are less stable. One more set of variables (or issues) to chase down, one more group of tests to orchestrate, one more set of diagnostic efforts to get through, one more possible adjustment to my regime to figure out, integrate, and absorb.
By the way, that lower abdominal pain has no treatable cause. Nothing to be done but roll it into the bundle of issues (or variables) to manage and work around. Every. Freaking. Day.
This is what it's like for me to head into winter.
A cousin and I promised each other that we'd live forever until the day we die. That agreement still stands, but gee whiz, could this be a little less tiresomely complex??
Update: And here I am, 2 months later, writing again. Still waiting for drawing to come back, though.

Digesting my food is hard work now, again. Always something.