I'm aware that I disappeared for awhile. Obsessively focusing on housing and breakup, everything else sorta disappeared.  Here's what that period looked like, framed around the 3 dimensions of life I always update my doctors on — physical, mental/cognitive, and emotional changes:
June
Physically: holding together with bubble gum and baling wire. Somehow didn't injure myself with packing, storage, and less and less help with errands.
Mentally: dear gods and little piglets, did I ever get a lot done! Dealing with my own move, identifying resources for nontoxic and used building components, dealing with an identity theft, getting a new provider on board (acupuncture), looking at homes, finally getting an old friend out of a deadly situation and somewhere safe, and still keeping my appointments.
Emotionally: J used his last Saturday here helping a friend. He left late enough on a Monday that we could have a bit of morning together and say a proper goodbye. Best moment we've had in a long time. And so, my partner of seven years removed his hugely-wounded self to the other side of the continent, so he couldn't hurt me anymore.
July
Physically: living in one mold factory, driving in another, and working in a third. Discovered that Borax, vinegar, and hydrogen peroxide are very unkind to auto interiors and soft furnishings. Discovered concromium, and hosed almost everything down with it – twice. Much improvement.
Mentally: bought a house (mobile home in a sweet park, actually – who knew!)
Emotionally: saw a beloved friend from my youth. Woot! After five friends, one by one, sat me down and told me how was going to be, I promised to include my friends in the work of making my home safe for me. Horrifically, one of my dearest and most dependable friends dropped dead. See Taming the Beast for some of her outstanding work on nontoxic self care, mast cell disease (weird allergies), and central-pain management.
August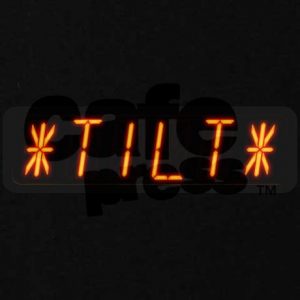 Physically: much stronger than this time last year, but still have exercise intolerance, so have to go carefully. Tried to lower meds to summer pattern, but whoops! Bad idea. Definitely not getting the usual warm weather recovery; so, having a chemically and biologically safe home is more important than ever.
Mentally: flailing, burned out and not willing to admit it. Housemate/hostess pulled my head out of my butt and got me back to pacing, alternating activity and rest. Figured out how to organize the work on my home.
Emotionally: it's extremely reassuring to be 5 min. from the highways, 10 min. from the store, 15 min. from the hospital, 20 min. from nearly half my regional friends, and have a bunch of sweet-natured busybody neighbors making sure I'm all right. Started opening up my social world, now that I'm here.
Summary
It's been one hell of a summer.
When I look inside, I see myself as entirely raw, a walking mass of weeping wounds. Naturally, this doesn't normally show, because I'm a responsible painiac and I've had 20 years of experience in choosing what to show, what to focus on in public.
Despite so much wounding, healing is possible. In fact, it's imperative. It's what I do.
For better or worse, here I am, still alive and kicking. With staunch old friends, something resembling a plan in place, and one new friend who touches on my past in interesting ways and opens up my sense of an unexplored future, I'm looking ahead again – not as a duty, the job of the living; but because it could be really fun, and how much fun I have is largely up to me.
I'm outrageously lucky. Yeah, multiple crap-tastic diseases, too little income, too much loss and pain; yada yada, that's life sometimes. In these harrowing times, kindness, love, and care define my world, and that's so very wonderful.
Life's short. Take care of yourselves and each other – and do have fun. It makes you stronger 🙂